PUNCHING AND STAMPING
The punching press is used for punching various types of hole shapes in metal, depending on the type of the tool installed in the tool station. The working area of the press is 1250x2500mm. The maximum thickness of the sheet for punching is 0.5 - 3.0 mm. The maximum sheet size is 1250x3000. The number of beats per minute is approximately 220.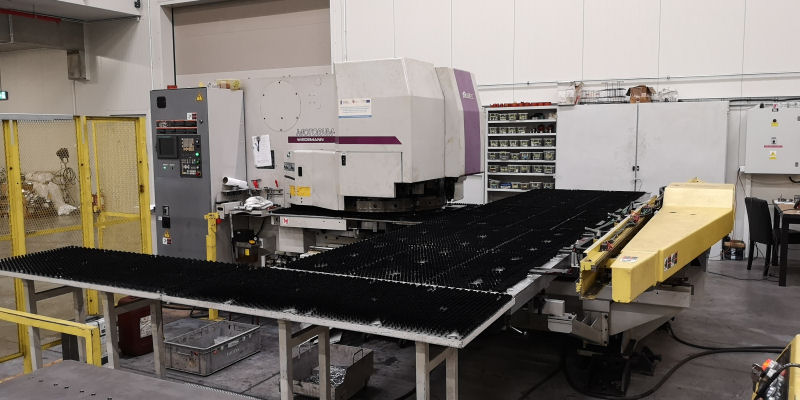 Our product line also includes eccentric presses, which are used to punch appropriate shapes and holes in sheets. The total strength of the presses is 4x105N and 6x105N. We have hydraulic presses, too.